Do you remember your days learning? Did they teach you all those important skills, setting you up for a long and successful working career?
Did you learn how to read, write and draw? How to stand up in front of everyone to speak and ask for advice or help?
Are you still learning?
In ye olden days…
It was 1992 and I was at design college learning old and modern graphic design techniques in my classes.
I was a young, 20-something at graphic design college and little did I realise but my classmates and I were at the cusp of the digital age of computers. New technologies were happening as we were learning, within a few years in the design industry.
Here's my old hand-written, faded calendar schedule for my graphic design course, (which would be on Google Calendar if I was a student now):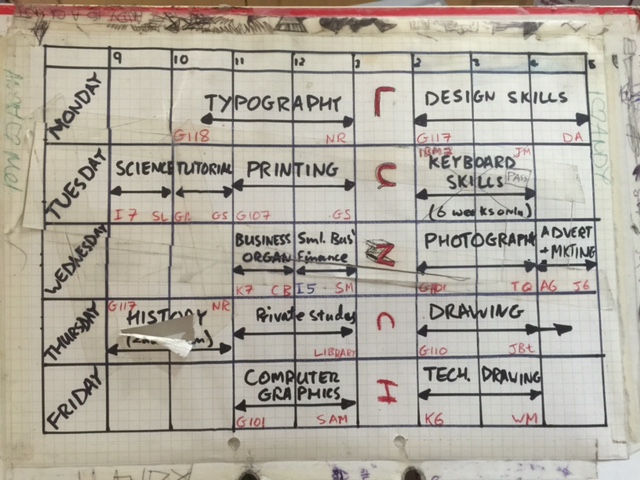 We studied screen printing, typography, photography, airbrushing, photo-montage, graphic art, computer graphics, and technical drawing as well as business studies and keyboard skills (typing fast for six weeks on Tuesday afternoons!)
Old-school design
Here's some old artwork I found learning how to photo-montage and 'stippling' (using the point of your pen to create an image):
And a design mockup using screen printing for an advertisement. (Each colour was a different screen. One for red, pink, grey and black):
To enlarge a graphic drawing or photo, we had to use a big, clunky 'PMT' (Photo-Mechanical Transfer machine).I spent many an afternoon calculating the sizes, tapping numbers into the digital interface, turning the levers to set it up to the right sizes, and then it would take a picture down onto the photographic transfer paper.
If you got it wrong, you'd have to do it all again (no Control z!)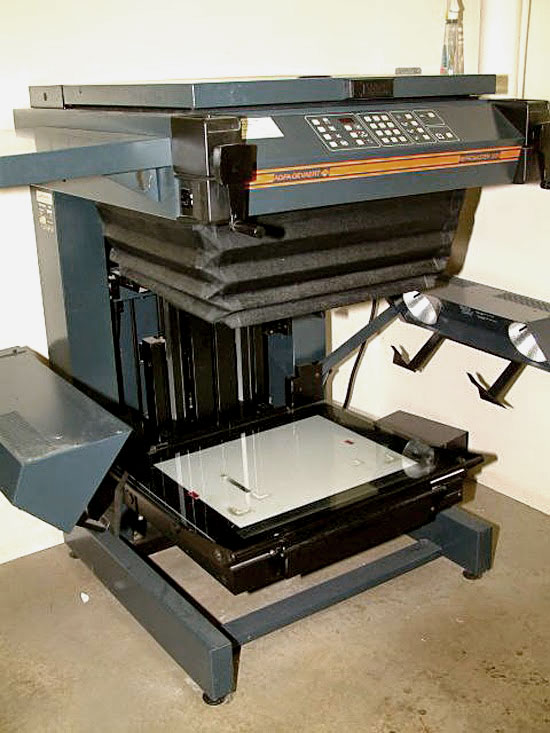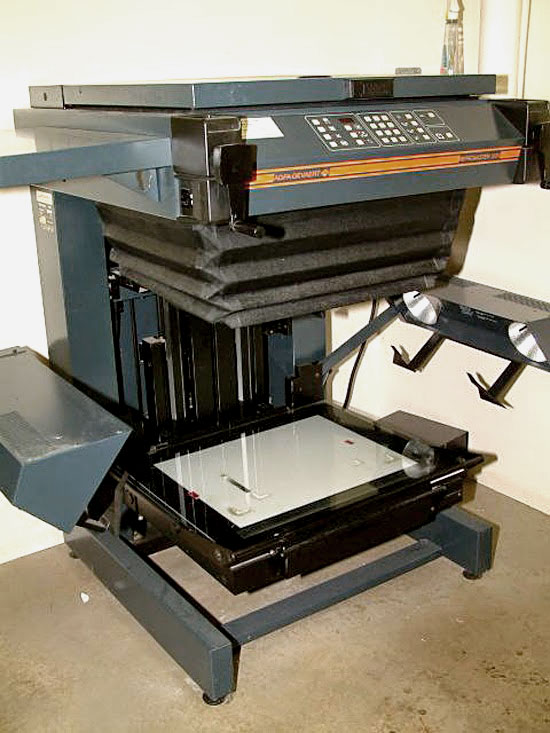 These machines and tools we used quickly became obsolete over the first year after the first computers arrived.
An Apple a day… (or every Friday)
On a Friday morning, I walked to the end of our department?corridor?and arrived at the clean, static smelling room lined with fresh Apple computers for our Computer Graphics lessons.
For two whole hours, we sat on new computer desks, all facing the walls around the room of those tiny black and white screens and learnt 'Desktop Publishing' using the new Apple Macintosh computers that were installed with the latest (version 1.03!) Adobe Photoshop and Aldus Pagemaker software.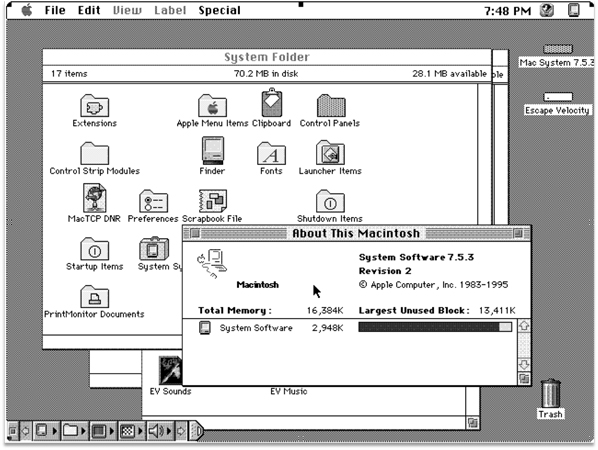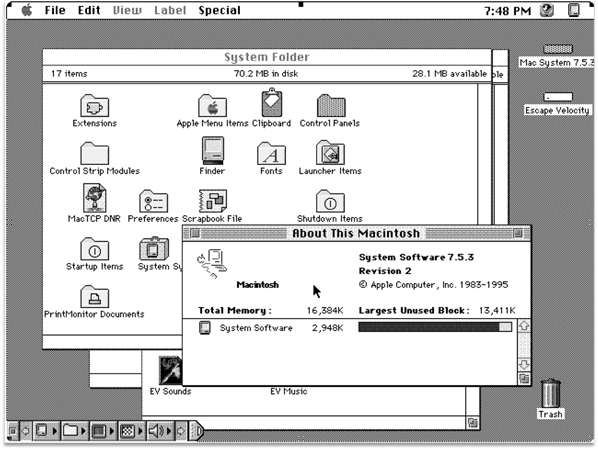 I could stretch lettering, draw shapes – and overlay these onto 'digital photography' – and we could print them out on the 300dpi Apple Laser printer. All in glorious, crisp black and white artwork.
Little did we realise at the time, but in a few years, Apple computers and their software applications were to dominate the advertising, design and publishing industry.
Fast forward to today's fast-paced world and technology-wise, not much has changed really.
The only thing that has remained the same is that we still use pen and paper to sketch our ideas down.
And then we get on our computers (our tools) and create and refine these ideas.
"A bad artist always blames his tools"
Computers are a still tool, more a Swiss Army knife than a pen or pencil, and just like the old machines and processes they still need someone with experience to use them correctly – and that required training to get the most out of these professional tools!
Design requires the expertise of a professional using quality tools, to create a functional and well-formed design.
With any profession, it can take years to gain experience and knowledge of your industry. (And this also includes investing in the best tools).
And just like a good pencil needs sharpening or a computer needs upgrading, you need to hone and develop your skills to stay up to date in your industry.
A?logo design process in five steps:
Before we even start putting pen to paper, we make sure we have clearly defined the business, and make sure they are happy it fits with the goals, aspirations and budget.
Depending on their requirements, I provide them with either a brand promise worksheet (download it here) that asks questions about their company, their competitors, and their customers, or a logo design worksheet.
Once filled out and discussed over a 30-minute brand consult, we then meet either face to face or by video conference to set up a roadmapping session do define their branding and website strategy.
A brand roadmapping strategy document is created from this session and includes specifics on their goals, their customers and the breakdown of timings and costs for each stage of the brand or website project.
Once approved and the deposit is paid we can schedule in the work and start putting pen to paper!
The examples used below are for a recent client I've been working with to develop their new brand and logo identity.
Step 1: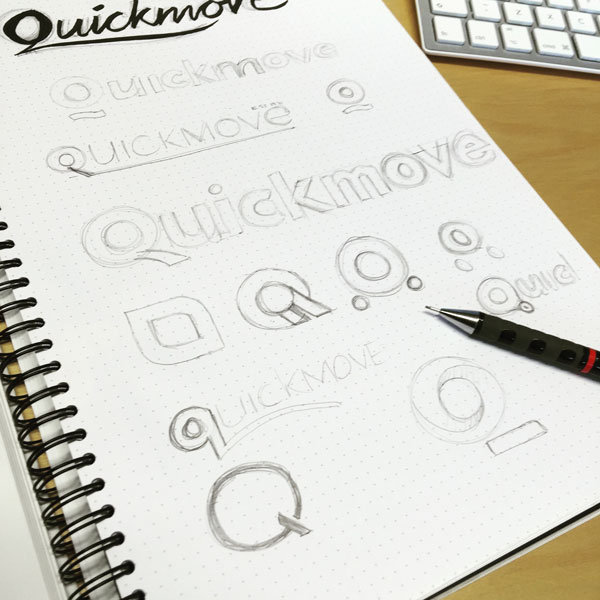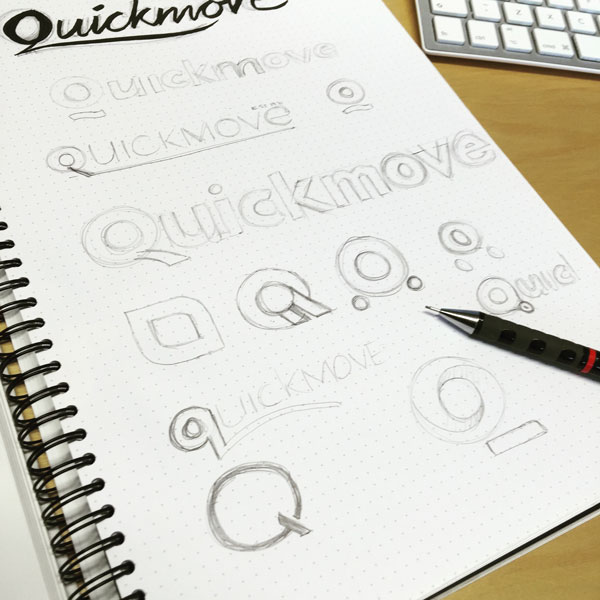 I use a DotGrid A4 pad for sketching and ideas that has light grey spaced dots to help with lining up your drawings:
Step 2:
I then use my iPhone or Canon A4 scanner to get the images onto my computer, and then refine the sketches in Adobe Photoshop: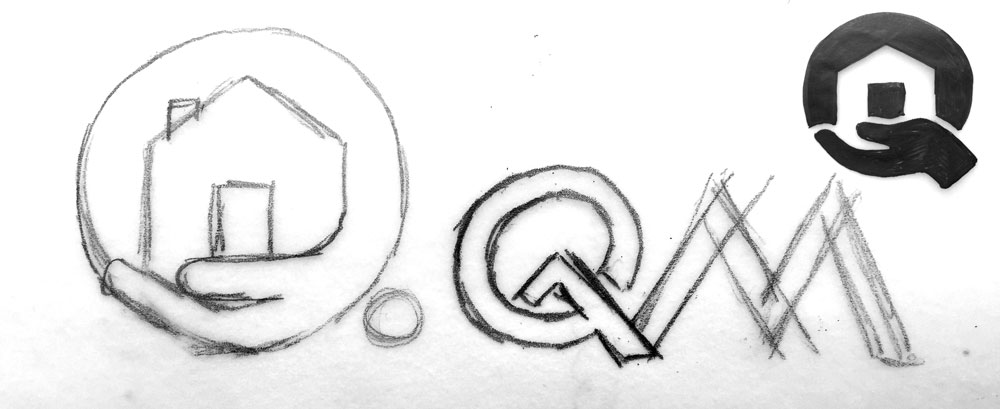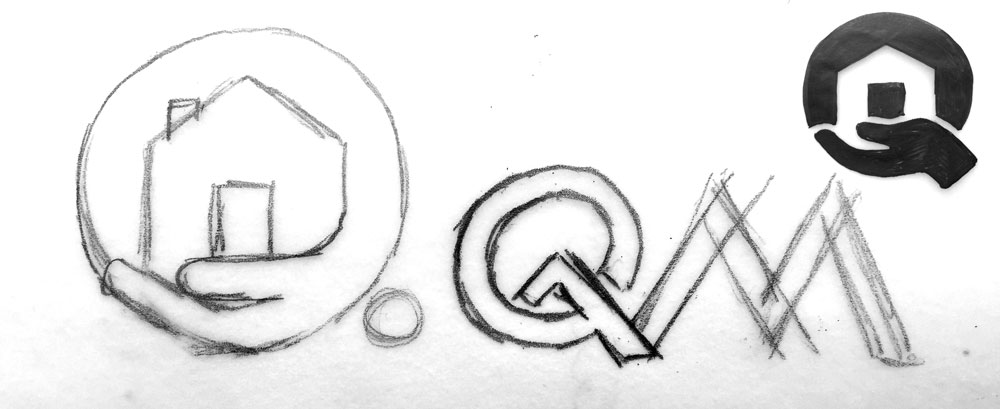 Step 3:
These then get imported into Adobe Illustrator and redrawn into vector formats, tweaked around with, and tested out.

Step 4:
Then, I create final presentations with the logo mocked up into real-world situations to help see how a logo looks.

Step 5:
Once these are presented and discussed with the client, a final logo is chosen and a set of logo guidelines with a logo pack is prepared ready for designing the logo and branding into a website or printed marketing piece.
There is no perfect way
Each project I work on is unique, and the process of working can vary depending on what stage and budget your client has.
Sometimes an idea comes to me and I will work it up straight into the computer. Everyone is different in the way they work. But the majority of times I've found that sketching it out and refining ideas first on paper always tends to result in a better final design.
So, what is your preferred way of working?
Do you prefer fleshing out your ideas onto paper first or do you work straight onto the computer?